Features and Benefits of Self-Storage Waterford
Our commitment is to provide you with the right space at the right price.
Our experience in estimating the correct room size to fit your storage needs will ensure that you only pay for the space you need.
Flexible
Access to a full range of room sizes, meaning you will never pay for more space than you need, whatever your storage requirement.
Increase or reduce the space you need at any time to reflect the ebbs and flows of your storage requirements during the year.
Flexible contracts  – you only stay for the time you require and you can leave whenever you wan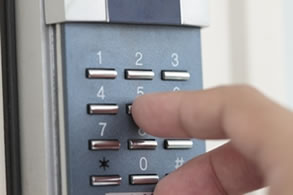 Secure
An individual, safe and secure storage room for which you are the only key-holder, meaning you are the only person with access to your room.
Security – PIN code access and 24hr CCTV, ensuring that your goods are securely protected
Cost-effective
No rates or utilities to pay. You pay a fixed price for the space you take.
No long term lease or purchase commitment. Store with us from month-to-month.
Long-term prepayment discounts available – ask in-store
Accessible
Free unlimited access during our extensive opening hours, meaning you can come and go as many times as you like for no additional cost
Trolleys and pallet trucks on site to help you conveniently move your goods from your vehicle to your room
A covered internal loading bay, protecting your goods from the elements while you unload (height restrictions apply)
The centre is situated in a prominent location on the Cork Road in Waterford city, less that 2km from the city centre. Store-All is the ideal choice if you are looking for storage space in the South East.